Our Kakaako
New Condos
Our Kaka'ako is a new community encompassing nine city blocks in in the west end of Kaka'ako. The community is being developed by Kamehameha Schools, which was founded by Princess Bernice Pauahi Bishop, the last direct descendant of King Kamehameha I. The area sits just next to downtown Honolulu, bound by Ala Moana Boulevard, South Street and Halekuwila Street.
Future development plans call for a massive increase in housing availability with a focus on affordable condos as well as several luxury developments such as Alia. Many of the new planned developments are heavily focused on the mixed use space planning combined with a robust offering of commercial retail and restaurants all encompassing a truly unique walkable community.
The mixed-use, mixed-income neighborhood features a wide range of low-rise towers, high-rise towers and townhouses. As you can see from the above map, completed residential projects include The Collection (a luxury high-rise), Six Eighty (loft-style rental apartments), 400 Keawe (low-rise condominium) and Keauhou Place (luxury high-rise) with more to come.
(The Collection completed 2016)
(Ililani expected completion 2023)
The theme for the neighborhood is arts and culture and is home to the Pow Wow Art movement which brings over a hundred International and local artists together to create murals and other forms of art which covers many of the buildings in this area.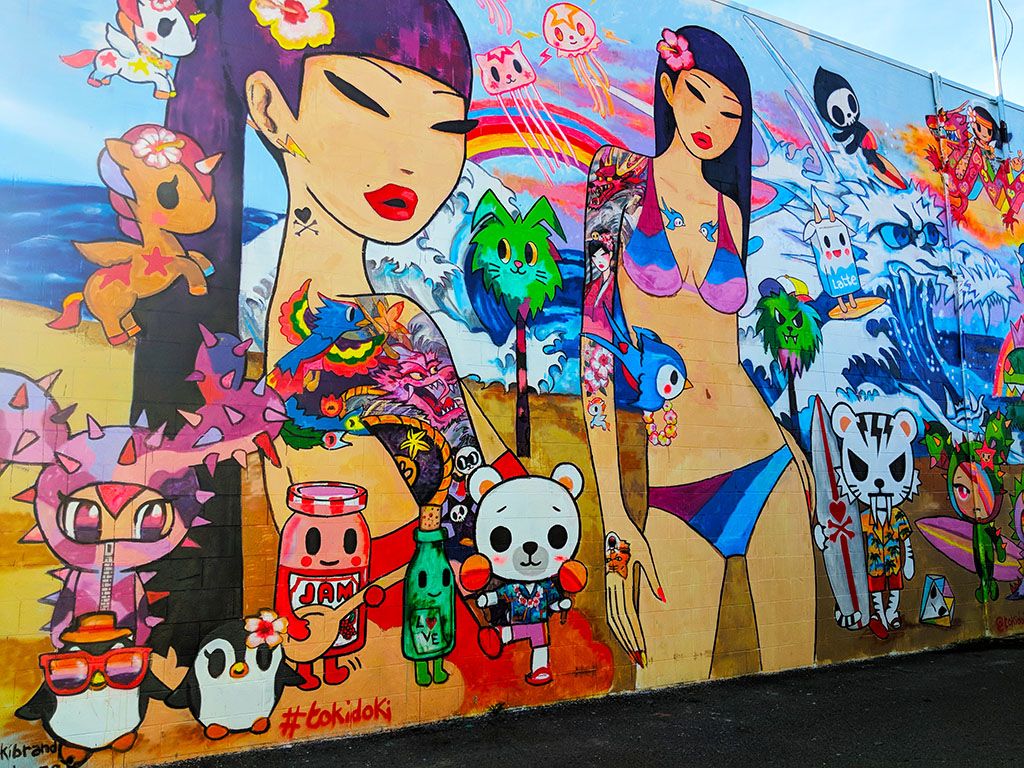 While exploring the neighborhood, expect to see murals like this lining the warehouse walls with accompanying tourists exploring the trendy new neighborhood.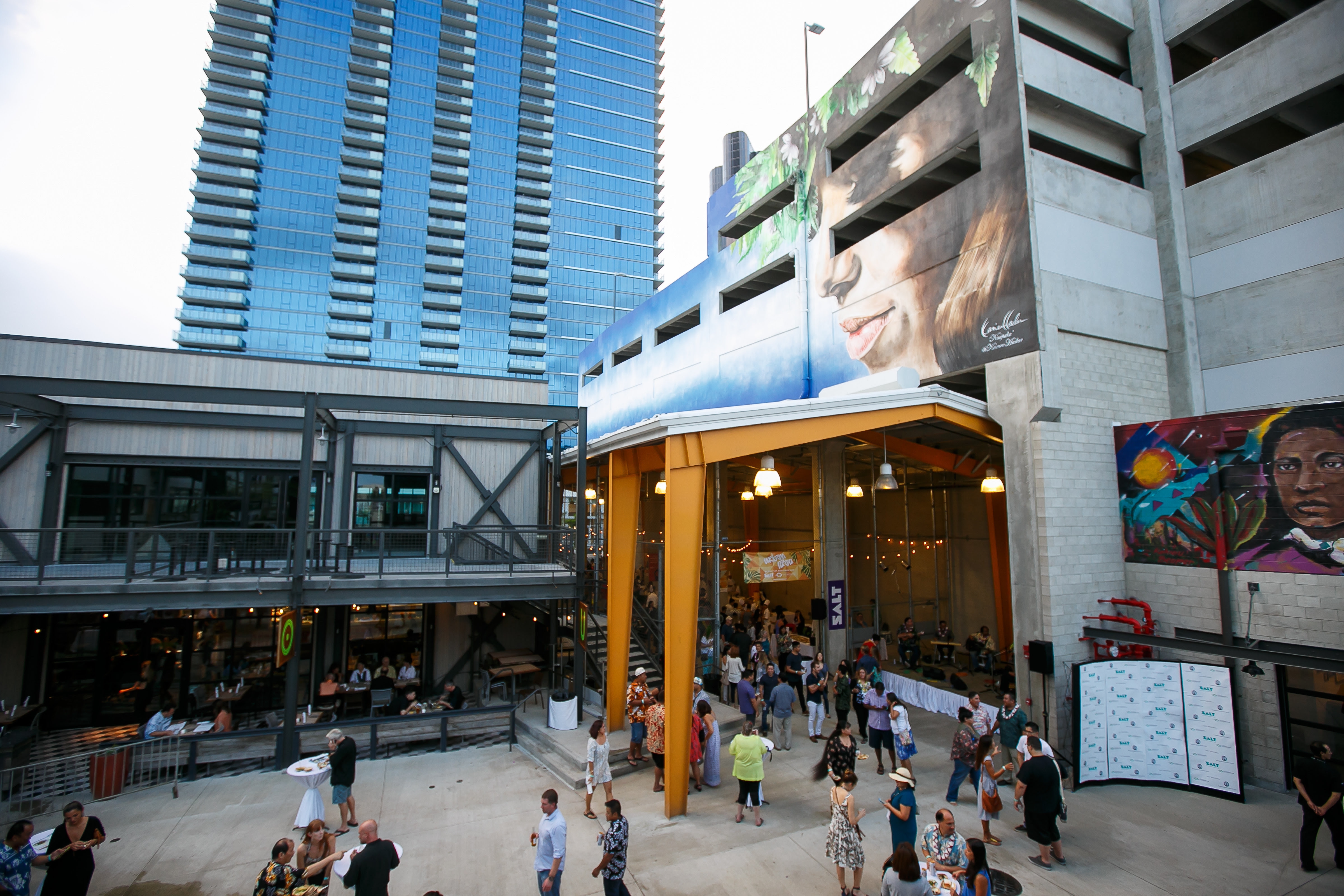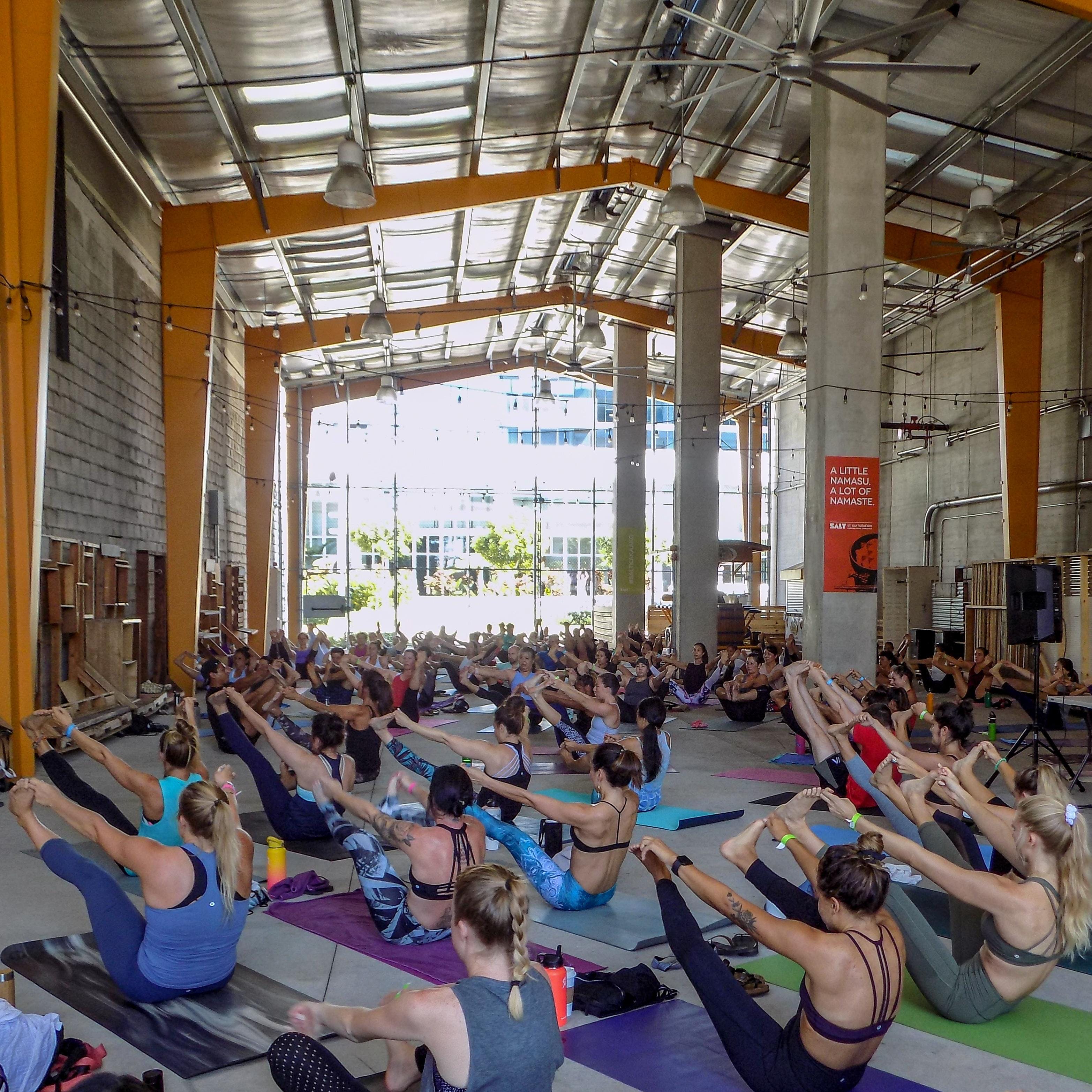 (Yoga @ Brunch, Salt Kakaako)
Salt at Our Kaka'ako is an exciting addition to the neighborhood. Taking up an entire city block with 85,000 square feet of shopping and dining, Salt provides an exciting mix of dining options, coffee shops, boutique shops and more for residents and visitors. First opening in 2015, the space is now thriving with about 91 percent of the available 43 spaces already being leased out. Some of the dining options include:
Bevy & Bevy Market - Award-winning European style cocktail and bites
Butcher & Bird - specialty meat store by Hawaiian butcher Charles Wakeman
Moku Kitchen - a chef-driven concept restaurant that brings Hawaii's rich upcountry farming and ranching heritage to downtown Honolulu's urban lifestyle
Village Bottle Shop & Tasting Room - first dedicated craft beer bottle shop and beer cafe in the state of Hawaii
Pioneer Saloon - Japanese-style plate lunch restaurant
Vein - bar and restaurant specializing in Asian and Italian cuisine with local ingredients
With weekly and monthly events like Yoga at Brunch, Night Market and more, Salt has turned into a community center for the neighborhood.
Our Kaka'ako is an exciting, hip new neighborhood with lots to offer already. If you'd like to learn more about existing condos or new projects coming up in this area, please visit our Condo Guide and sign up for updates.