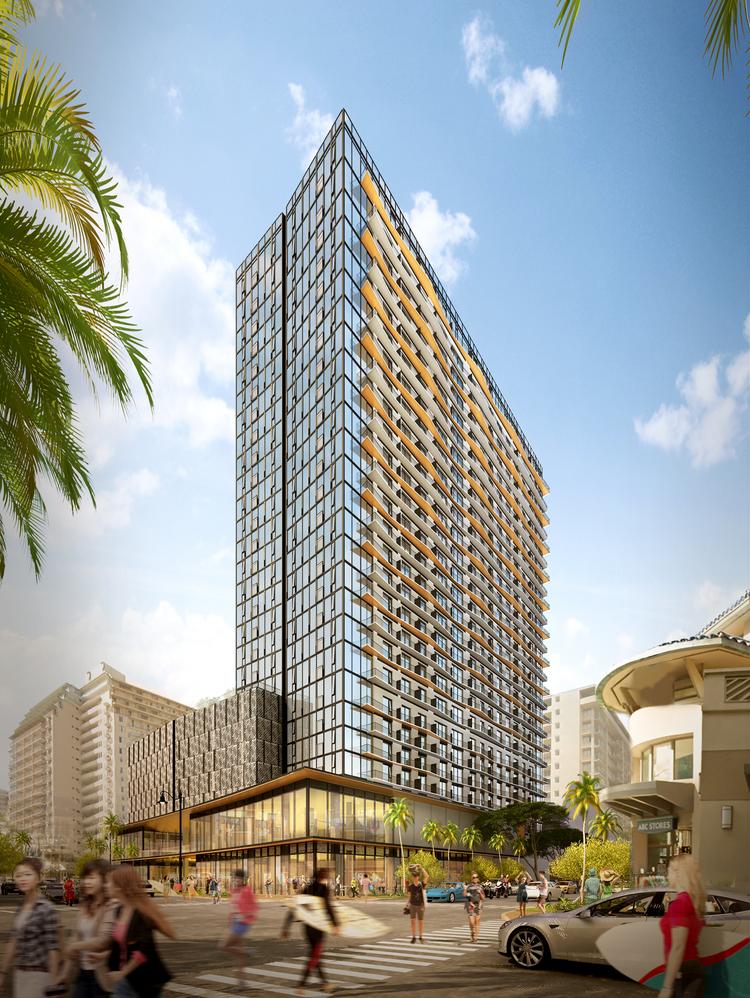 Lilia Waikiki is the latest project announced for Waikiki and will contain rentals exclusively. The project is planned to have a total of 455 units, including one 28-story, 285 foot tower and four low-rise buildings along Kuhio Avenue and Kanekapolei Street (where Food Pantry currently is).
In a hearing before the Honolulu's Department of Planning and Permitting, the developer, Oliver McMillan (Symphony, Pacifica), has announced that 91 of the units - 38 studios in the tower and 53 one- and two- bedroom units in the low-rise buildings, will be reserved for those that meet the affordable housing income requirements (80 percent of the area median income). In addition, Oliver McMillan is committing to keep the units affordable for 30 years, double the originally proposed 15 years.
Construction on the project is supposed to start in mid-2019 with a target completion date of 2021. The tower will be mixed-use and is planning commercial space for the ground floor. Details are limited but approximate unit sizes for the affordable rentals are:
Studios - 385 SF
One-Bedroom - 500 SF
Two-Bedroom - 905 SF
The location is perfect for those who work in Waikiki and are looking to cut down their commute times. Kuhio Avenue has undergone quite a change in recent years with additions like the new International Market Place and The Ritz-Carlton project giving it a much needed face lift.
For future updates, don't forget to join our mailing list!